The pet was "sewn" with modern prostheses, which replaced the limbs of the animal.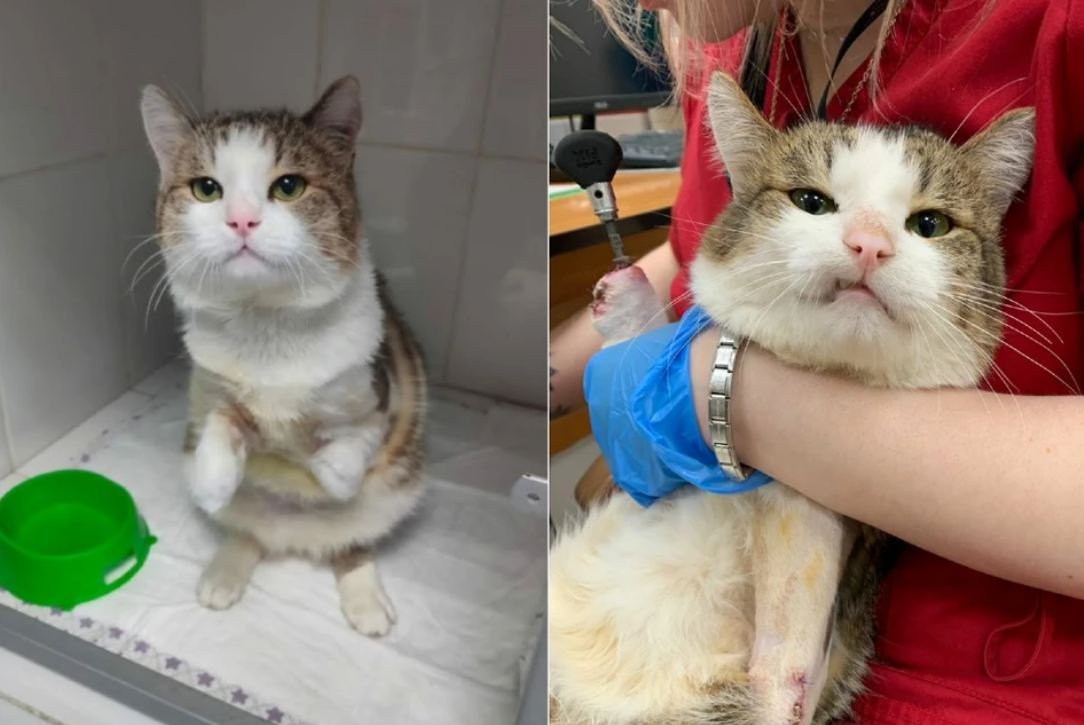 The kangaroo cat learned to walk with the help of individual prostheses.
In Novosibirsk, doctors returned the front paws to a cat from Barnaul. The poor fellow without front paws was found in the winter by local residents and handed over to animal rights activists. Since then, the mustachioed's life began to change.
– The veterinarians to whom we brought the cat said: the wound is chopped, so there are no paws. The flayer was never found, – Julia, the founder of the Catshelp22 home shelter, told KP-Novosibirsk.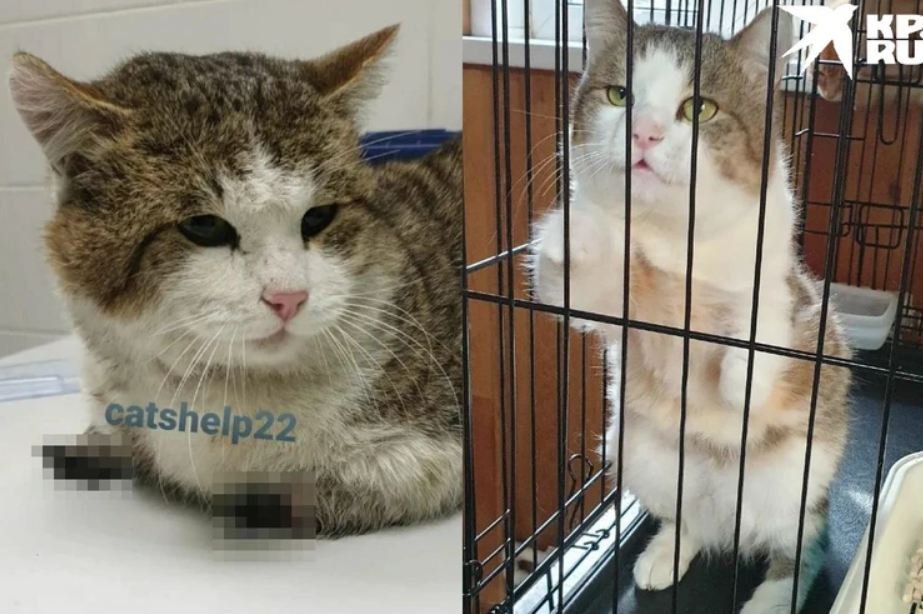 Wallaby was found in the cold with severed legs.
The cat turned out to have blood poisoning, followed by feline HIV. The animal was given a blood transfusion, injected with antibiotics. At first, the cat sadly sat on the sidelines with its muzzle in the corner, but then it was imbued with good feelings for people. And yet, without the front paws, it was incredibly difficult for him – he could jump on his hind legs for only a couple of meters. For this, he was named Wallaby, like a cartoon kangaroo.
– We announced a collection for treatment and new paws, hundreds of people responded, we collected money. Then we sent the pictures to Novosibirsk, where we developed and printed personal prostheses, – Yulia continues.
The cat was named after a kangaroo and touched the hearts of hundreds of subscribers.
The kangaroo cat came to the orthopedic surgeon Sergey Gorshkov. The expert developed prostheses with a base of 4 centimeters and with paws of 2 centimeters.
The cat was saved from blood poisoning, but he could not walk, only stood on his hind legs.
– For me, this is the 42nd animal in which we put prostheses. The cat was admitted with healed stumps, we performed a CT scan and created a model of prostheses in a special program. The difficulty was that the cat's bones were small, and the stumps were short. In addition, the patient suffered from feline immunodeficiency virus. But we lengthened the prostheses, implanted them in his bones, and put in bionic paws. The operation was successful, now Wallaby is walking around the clinic, – explained Sergey Gorshkov, an orthopedic surgeon at the BEST veterinary clinic, to KP-Novosibirsk. – Another 5 – 7 days – and we will write it out.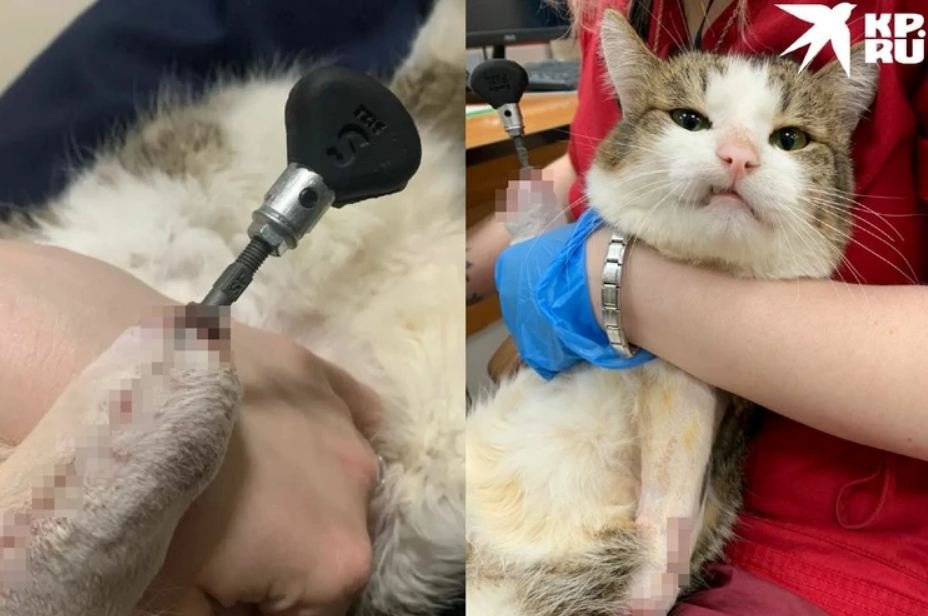 Now the Wallabies are happy to run and play along with their relatives.
Yulia and the subscribers of her home shelter were beside herself with happiness: the sad "kangaroo" turned into a well-fed and playful cat who loves to eat, run and even washes with the help of prostheses. The girl is not ready to give the Wallaby to a new home right away, but it's not just about the love of animals. Due to feline HIV, Wallaby requires constant injections and care for immunity. As soon as the cat fully adapts to a new life and responsible owners are found, the pet will be attached.